Punjabi Market Retail Business Study for City of Vancouver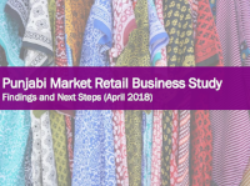 In 2017/2018, the City of Vancouver contracted LOCO to conduct a study of retail success in the Punjabi Market area. The Punjabi Market community plays an important part in Vancouver's history and culture, and yet many of the area's iconic South Asian businesses have relocated to the Surrey/Delta area or been displaced by new development. LOCO worked with DIG360, Modus & Ajay Puri to assess the vacancy rate, commercial building stock, and state of retail over time, review local/nearby planning and development, develop a retail strategy, and engage area stakeholders. Download the findings now.
Legacy Business Research for City of Vancouver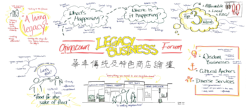 In 2017/2018, the City of Vancouver contracted LOCO to conduct a research project to address the loss of businesses of historic importance to the City's neighbourhoods, especially Chinatown. LOCO partnered with Heritage Vancouver, June Chow of Youth Collaborative for Chinatown and Modus to assess the viability of implementing a program like the City of San Francisco's Legacy Business Historic Preservation Program here, draft a definition for "heritage business", engage key stakeholders and research other municipal tools to protect key businesses in the City of Vancouver. Download our presentation and other key documents. 
Empty Storefronts & CED Approaches to Revitalization for DVBIA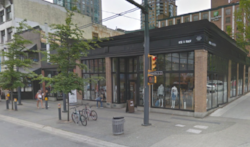 In 2017, the Downtown Vancouver Business Improvement Association (DVBIA) contracted LOCO to research Community Economic Development (CED) solutions to empty storefronts on Granville Street. We engaged leasing agents and area businesses, and investigated revitalization tools most likely to support the growth of independent businesses in the area. We made recommendations about the role the DVBIA should play in the area's economic development that helped form an action plan for the organization's new Ec/Dev Officer. We also produced several case studies highlighting the success of independent businesses in the area to encourage other trail blazing businesses to consider locating there.