B.C. Buy Local Week is November 27-December 3rd, 2023.
Join LOCO BC and the Canadian Federation of Independent Business (CFIB) to launch BC Buy Local Week and hear about new research on the impact of B.C.'s independent retailers. The report found that BC businesses create 6 times the economic impact of their multinational competitors with physical locations and 8 times the economic impact compared to online giants with no physical location in the province. At the event, we will release some new BC-specific statistics from the report.
Representatives from LOCO BC, CFIB, retailers involved in the study (including host Terra Breads), business groups partnering on BC Buy Local Week & other members of the local business community will be in attendance. We have invited local media.
We are celebrating BC Buy Local week in the province, and the release of new research on the impact of BC's independent retailers, but 𝗺𝗼𝘀𝘁 𝗶𝗺𝗽𝗼𝗿𝘁𝗮𝗻𝘁𝗹𝘆 all the local businesses who make big contributions to their communities, our society and the local economy!

Many smaller businesses are struggling with multiple challenges right now, so this holiday season we're hoping to shine a bright light on them ❤️. If you're a business owner, please join us for a night of celebration, connection and fun.

Please join us as we are hosted by the amazing Terra Breads at their Olympic Village location. Terra Breads and other local retailers were essential participants in recent retail research, that proved that local businesses have up to 8 TIMES the impact of multinationals.

This event includes refreshments.*
AGENDA
5:00 Arrival, Refreshments, Networking
5:30 Speeches (Amy Robinson, LOCO BC, Councillor Sarah Kirby-Young, City of Vancouver Deputy Mayor, Emily Boston, CFIB)
5:45-7:00 Refreshments, Networking

*We charge a nominal fee to cover event costs but never want it to be a barrier to a business participating. A number of subsidized tickets will be offered to business owners who could not otherwise afford to attend. If your business needs a subsidized or free ticket please contact info@locobc.com to register.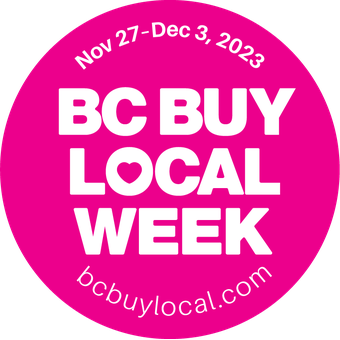 1605 Manitoba St, Vancouver, BC V5Y 3B7, Canada