On June 4th, we'll host a mixer in partnership with La Fabrique St. George Urban Winery, a sister business to Le Marché St. George. The winery will open in early summer 2019, and we'll get a sneak peak at all the work Pascal Roy has put into the opening.
We'll also hear from several businesses about challenges with the City of Vancouver's permitting and licensing process. A recent small business roundtable was conducted by the City of Vancouver - a pre-survey showed that most business challenges were government-related: permit and licensing delays, disruption from development, taxes, etc. We'll explore what's happening across the city, and what can be done to reduce red tape for business.
We'll have several businesses share their stories, but hope many businesses will come with their own stories to share, and add to ideas generated for improving the process.
Speakers:
Pascal Roy, La Fabrique St. George
Elsa Biernat, Lola Kid's Clothes
Brendan Ladner, SMAK
Nigel Pike, El Camino's
Schedule:
5:30 PM - 6:30 PM Arrival, food, drinks & networking
6:30 PM - 7:30 PM Discussion
7:30 PM - 8:30 PM Food, drinks & networking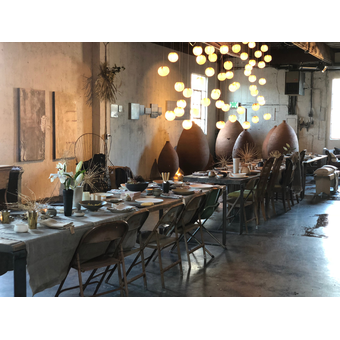 7 E 7th Ave, Vancouver, BC V5T 1M4, Canada