Local businesses are the heart and soul of our communities. They also create big economic impacts, by creating jobs, circulating profits, buying local products/services and supporting local causes. The economic crisis caused by COVID-19 has made the future of small and local businesses more precarious. We're launching a buy local campaign to promote and support Squamish businesses.
LOCO, Vancity and The Squamish Chamber of Commerce, along with community partners Tourism Squamish, the District of Squamish, Squamish Downtown BIA and the Squamish Farmers' Market are planning a workshop and social media/digital advertising campaign to promote the impact of area businesses to consumers. Join us to discuss how the buy local campaign can support your business, and how you can engage in the campaign.
The workshop will include both content and connection:
The impact of local businesses - what it is, why it matters, how to leverage it in your marketing

Small breakouts to connect you to other Squamish businesses, discuss your local impact, and plan how to engage in the buy local campaign

Digital marketing and e-commerce advice for cash-strapped small and local businesses from a leading expert
Following the workshop, we'll develop buy local stories for a number of businesses to help you share the positive impact your local business has on the community. This event is free of charge. Participation in the campaign is free of charge.
Please register in advance. If you can't make the workshop, but would still like to participate in the campaign, contact us.
Thanks to our program sponsors: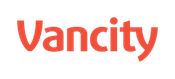 Thanks to our community partners: