The British Columbia Lottery Corporation (BCLC) lottery products deliver benefits to their retail partners by driving traffic and generating revenue for their business. BCLC lottery products are sold at a variety of retail, hospitality, and gaming establishments across the province of BC. Learn about all of our retailers and find the nearest lottery retailer to you.
BCLC is working to support lottery retailers and other small and local businesses. In February 2021, LOCO BC worked with BCLC on Spread The Local Love, a campaign to raise money for local charities by purchasing products and gift certificates from local businesses, and auctioning or selling them online. All proceeds went to 10 B.C. charitable organizations. The program raised ~$25,000 and won the GOLD award for Best Corporate Social Responsibility Campaign from the Canadian Public Relations Society in 2021.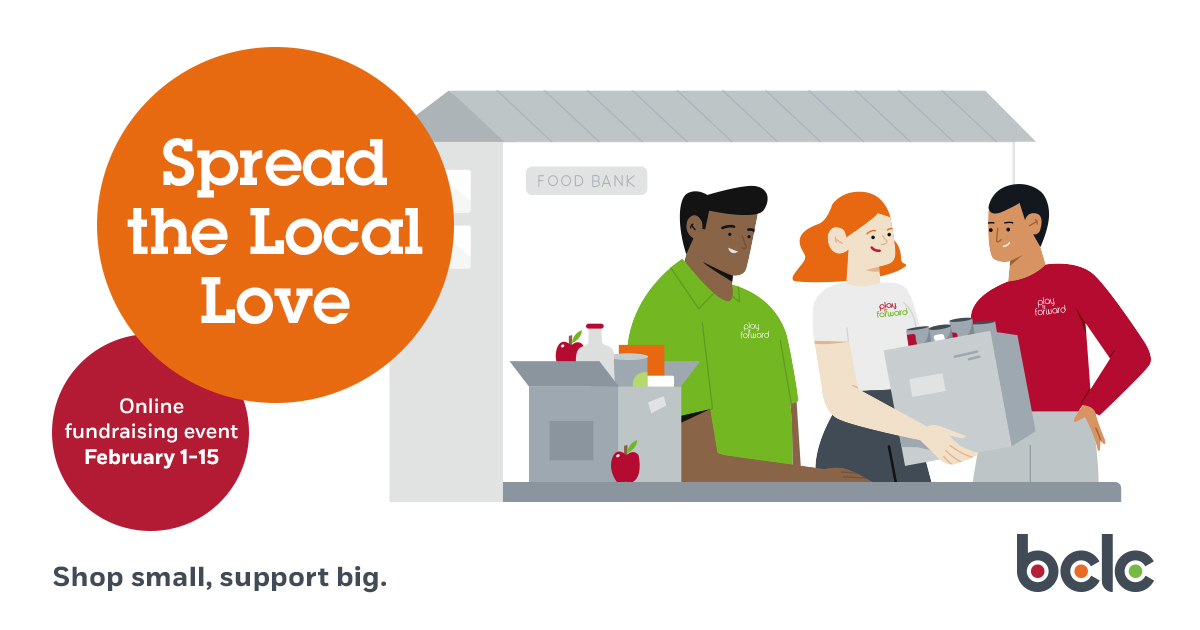 LOCO BC is helping BCLC and local businesses measure and communicate about the positive impact that lottery retailers can make on their communities. Check out the stories of how lottery retailers create good jobs, support local businesses through their purchasing, and donate to charity.